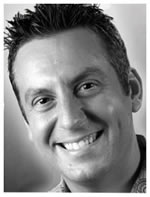 Don't Miss the Amazing Matt Gumm!
Matt Gumm literally grew up around variety shows at Lake of the Ozarks, so at the age of 30, he takes to the stage like a seasoned pro. Of course, growing up with Thom "Gabby" Gumm as your dad & mentor didn't hurt.
He's brings down the house down with his take on such artists as Garth Brooks, Stevie Wonder, Michael Jackson, Tony Bennett, Rod Stewart & Sammy Davis, Jr., just to mention a few. Clay Cooper caught his act and knew he wanted to be the first to introduce Matt to Branson. Currently, he is the craziest addition to Clay Cooper's Country Music Express where you can experience Matt's family friendly, high energy fun, visual humor, surprising abilities on some unusual instruments.
A MUST SEE!